Nutritional Counseling and Weight Management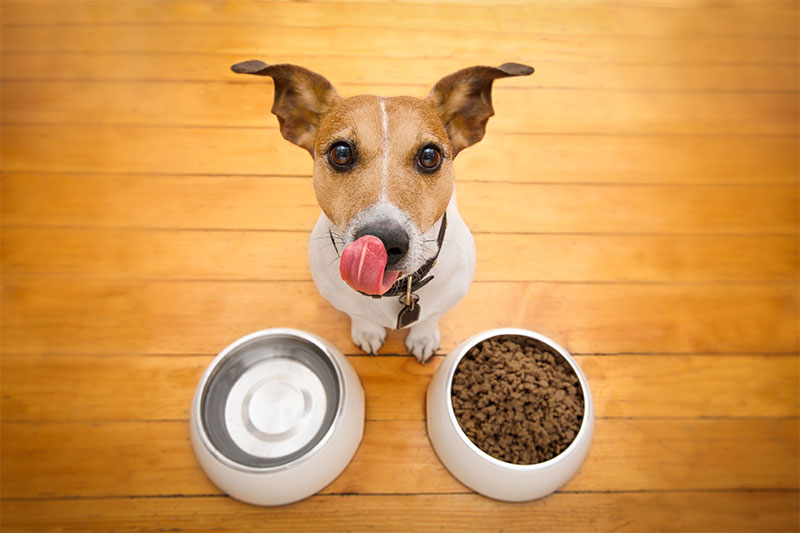 Nutrition provides the foundation for your pet's health. Poor nutrition can lead to poor health, and proper nutrition can help support good health. When it comes to managing your pet's diet, it can be challenging to navigate the countless pet food choices and your pet's ever-changing dietary needs.
At Bonner Springs Animal Care Center, we provide nutritional counseling and weight management services designed to help your pet achieve optimal wellness through proper nutrition.
Nutrition is important for every pet, and we can help you select the right food, treats, and portions to meet your dog's or cat's unique needs, including:
It can be easy to overfeed a dog or cat, especially as their dietary needs change throughout life. While a growing puppy or kitten might benefit from several meals a day, senior pets have slower metabolisms and are often more sedentary. As a result, they don't need as many calories. Other factors can also lead to weight problems such as exercise, thyroid issues, and other health concerns.
Unfortunately, a few extra pounds on a dog or a cat can have a detrimental effect on their health, causing systemic health problems like diabetes, cardiovascular disease, arthritis, cancer, and organ failure. For this reason, it's essential to keep your pet at a healthy weight throughout their life by providing them with perfectly balanced proportions.
We weigh pets at every checkup, and if yours has been gaining weight, we might talk with you about setting them up on a special weight loss plan that includes exercise and diet.
To learn more about weight management and nutritional counseling, we welcome you to contact Bonner Springs Animal Care Center today.